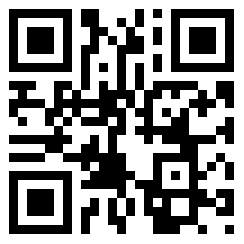 en Français
Cyclo-hiking ALSACE - FRANCHE-COMTÉ - BURGUNDY - SWITZERLAND
Click map's icon

for full-screen.
Below :
- General Data
- Step details

Slideshow (French)

DOWNLOAD file
of the detailed route…
GENERAL DATA
Country
Departures
Arrivals
Tracks
Distance
Ascending Elevation
Year
France, Germany, Switzerland
SAVERNE in Alsace

MULHOUSE

The Canal de la Marne au Rhin,
Rhein, the Canal Rhin-Rhône,
the Doubs, Burgundy canal,
Wine côtes in Burgundy.
Lyon - Geneva by railways.
Geneva Lake in steam boat.
Crossing Switzerland from Lake Geneva to Bodensee.
Rhine descent to Basel.

1,427 km
7,073 m
2006
Bibliographic Sources:
Cycling in Switzerland 5 : Mittelland Route
The Guide is on sale on the Internet from the site Cycling in Switzerland
This site is full of information about cycling in Switzerland. A model of its kind.

STEPS
Step
Departure
Arrival
L. (km)
dH (m)
Track
0
FR - 67 SAVERNE
1
FR - 67 SAVERNE
FR - 67 MARCK­HOLSHEIM
105
228
GPX, KMZ
2
FR - 67 MARCK­HOLSHEIM
FR - 68 SAINT-BERNARD
105
338
GPX, KMZ
3
FR - 68 SAINT-BERNARD
FR - 25 BAUME-LES-DAMES
100
415
GPX, KMZ
4
FR - 25 BAUME-LES-DAMES
FR - 25 BESANCON
41
265
GPX, KMZ
5
FR - 25 BESANCON
FR - 21 DIJON
130
623
GPX, KMZ
6
FR - 21 DIJON
FR - 71 LA LOYERE
83
366
GPX, KMZ
7
FR - 71 LA LOYERE
FR - 71 CHARNAY-LES-MACON
84
418
GPX, KMZ
8
FR - 71 CHARNAY-LES-MACON
FR - 69 LYON
107
665
GPX, KMZ
9
FR - 69 LYON
CH - GENÈVE
Railway
10
CH - GENÈVE
CH - GENTHOD
33
236
GPX, KMZ
11
CH - GENTHOD
CH - GRANDSON
51
516
GPX, KMZ
12
CH - GRANDSON
CH - BELLACH
119
496
GPX, KMZ
13
CH - BELLACH
CH - BIRRHARD
95
396
GPX, KMZ
14
CH - BIRRHARD
CH - RIKON
67
477
GPX, KMZ
15
CH - RIKON
CH - ALTNAU
76
517
GPX, KMZ
16
CH - ALTNAU
CH - FLAACH
81
403
GPX, KMZ
17
CH - FLAACH
CH - MÖHLIN
84
436
GPX, KMZ
18
CH - MÖHLIN
68 - ILLZACH
68
278
GPX, KMZ
Update 04/01/2013
cyclo-hiking — cycling — cyclo ride — cyclorandonnee — cycle-tourism — cycling tourism — Bike — E.Bike — bicycle trip — bike itinerary — cycling route — channels — green lane— cycle route — moutain bike