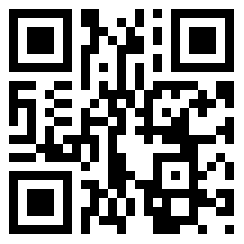 en Français
Cyclo-hiking from BUDAPEST to CUXHAVEN
Click map's icon

for full-screen.
Below :
- General Data
- Step details
Slideshow (French)

DOWNLOAD file
of the detailed route…
GENERAL DATA
Country
Departures
Arrivals
Tracks
Distance
Year
Hungary,
Slovakia,
Austria,
Czech Republic,
Germany

BUDAPEST

in Hungary
CUXHAVEN

on the North Sea in Germany
Danube, Bratislava, Wien (Vienna)
Greenways from Wien (Vienna) to Praha
Vlatava (Moldau) from Praha to Melnik
Elba from Melnik to Cuxhaven

2,065 km

1,700 km without the detours of visits and excursions

2012
SOURCES :
| | | |
| --- | --- | --- |
| MAPS | | ACCOMODATIONS |
| | | |
STEPS
THE DANUBE - from BUDAPEST to WIEN (VIENNA) via BRATISLAVA
Step
Departure
Arrival
L. (km)
dH (m)
Track
1
Budapest
Esztergom
78
543
GPX
2
Esztergom
Komárno
56
338
GPX

We chose the 'Bank Left' (left bank in the direction of the river's flow, therefore to the right in our progression). The other bank has a cumulated difference in level too important for our taste.
Here on the right is the variant 'Bank Right' via Tata.

59
740
3
Komárno
Györ
56
293
GPX
4
Györ
Mosonmagyaróvár
46
153
GPX
5
Mosonmagyaróvár
Petronell Carnuntum
(près Bad-Deutsch-Altenburg)
69
430
GPX
6
Petronell Carnuntum
Wien
55
511
GPX
THE GREENWAYS - from WIEN (VIENNA) to PRAHA
Step
Departure
Arrival
L. (km)
dH (m)
Track
7
Wien
Mistelbach
56
505
GPX
8
Mistelbach
Mikulov
50
560
GPX
9
Mikulov
Hnanice
63
442
GPX
10
Hnanice
Geras
36
580
GPX

The official route of the Greenways passes through the Nationalpark Thayatal and Podyjí, but the gradients, especially in this direction, are crazy. So we diverted further south through Austria. Here on the right variant through the park.

GPX
11
Geras

Slavonice (then Telc by train)

66
896
GPX

The portion Slavonice - Telc was made by train. Here on the right is a bicycle variant.

GPX
12
Telč
Jindřichův Hradec
43
574
GPX

In order not to take the train again (back to Slavonice), we left the official route that goes south of the 'National park Ceská Kanada' (Czech Canada). We passed to the north of this same park (which is MAGNIFICENT). Here on the right is a variant to the south.

GPX
13
Jindřichův Hradec
Tábor
50
645
GPX
14
Tábor
Sedlec-Prčice
26
409
GPX
15
Sedlec-Prčice
Kamenice
58
975
GPX
16
Kamenice
Praha
40
334
GPX
During our passage in Praha (Prague) we learned that we could have gone up from the south of the Czech Republic to Prague along the Moldau (Vlatava). Here is a variant for those who would try it… alternative Moldau, from the source (Přední Zvonková) to its confluence avec the Elbe (Mělník).
The VLATAVA (MOLDAU) - from PRAHA (PRAGUE) to MELNÍK

and THE CZECH ELBE from MELNÍK to DECÍN
Step
Departure
Arrival
L. (km)
dH (m)
Track
17
Praha
Mělník
61
665
GPX

We took a portion of the stage less steeply. But it is a bit 'sporty' (VERY narrow path, just above the Elbe). Here on the right this variant for the volunteers.

GPX
18
Mělník
Litoměřice
47
330
GPX
19
Litoměřice
Děčín
52
546
GPX
20
Děčín
Bad Schandau
25
424
GPX
THE GERMAN ELBE (formerly RFG) - from BAD SCHANDAU to WITTENBERGE
Step
Departure
Arrival
L. (km)
dH (m)
Track
21
Bad Schandau
Dresden
52
596
GPX
22
Dresden
Meißen


(via château de Moritzburg)

25
251
GPX
23
Meißen
Riesa
29
318
GPX
24
Riesa
Torgau
51
293
GPX
25
Torgau
Lutherstadt Wittenberg
67
290
GPX
26
Lutherstadt Wittenberg
Dessau


(via Ferropolis)

70
415
GPX
27
Dessau
Magdeburg
66
393
GPX
28
Magdeburg
Tangermünde
71
405
GPX
29
Tangermünde
Havelberg
49
273
GPX
30
Havelberg
Wittenberge
40
176
GPX
THE GERMAN ELBE (formerly GDR) - from WITTENBERGE to CUXHAVEN
| | | | | | |
| --- | --- | --- | --- | --- | --- |
| Step | Departure | Arrival | L. (km) | dH (m) | Track |
| 31 | Wittenberge | Dannenberg | 73 | 447 | GPX |
| 32 | Dannenberg | Lauenburg | 65 | 520 | GPX |
| 33 | Lauenburg | Hamburg | 60 | 248 | GPX |
| 34 | Hamburg | Wischhafen | 81 | 262 | GPX |
| 35 | Wischhafen | Cuxhaven | 75 | 228 | GPX |
Update 12/28/2017
cyclo-hiking — cycling — cyclo ride — cyclorandonnee — cycle-tourism — cycling tourism — Bike — E.Bike — bicycle trip — bike itinerary — cycling route — channels — green lane— cycle route — moutain bike