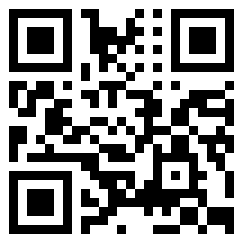 en Français
Cyclo-hiking THE CANAL DES DEUX MERS
Click map's icon

for full-screen.
Below :
- General Data
- Step details
Slideshow (French)

DOWNLOAD file
of the detailed route…
THE CANAL DU MIDI… SCANDALOUS.
The Canal du Midi has a huge media reputation.
Alas, once again, the dichotomy between reality and media image is fully proven.
In the pitiful departments of Aude and Hérault (from Port-Lauragais to Agde) there are no cycle tracks. The towpath is only a chaotic and often abominable path. It's a bike-cross path, breaking for equipment and humans… on almost 200 km!
SEE THE PAGE DEDICATED TO THE DESCRIPTION OF THE CANAL DU MIDI BY BICYCLE… A SCANDAL.
GENERAL DATA
Country
Departures
Arrivals
Tracks
Distance
Ascending Elevation
Year
France

BORDEAUX
AGDE

The canal de Garonne
(formerly known as the Canal Latéral à la Garonne),
and the Canal du Midi.

500 km
2,695 m
2013
SOURCES :
STEPS
Step
Departure
Arrival
L. (km)
dH (m)
Track
1
BORDEAUX
FLOIRAC
5
37
GPX
2
FLOIRAC
SAUVETERRE DE GUYENNE
59
+408
-269
GPX
3
SAUVETERRE DE GUYENNE
MARMANDE
52
+500
-526
GPX
4
MARMANDE
AGEN
69
+306
-304
GPX
5
AGEN
CASTEL­SARRASIN
58
+390
-306
GPX
6
CASTEL­SARRASIN
TOULOUSE
60
+332
-255
GPX
7
TOULOUSE
VILLEFRANCHE DE LAURAGAIS
42
+387
-321
GPX
8
VILLEFRANCHE DE LAURAGAIS
CARCASSONNE
72
+370
-418
GPX
9
CARCASSONNE
LE SOMAIL
63
+301
-357
GPX
10
LE SOMAIL
AGDE
70
+376
-371
GPX
Update 10/01/2013
cyclo-hiking — cycling — cyclo ride — cyclorandonnee — cycle-tourism — cycling tourism — Bike — E.Bike — bicycle trip — bike itinerary — cycling route — channels — green lane— cycle route — moutain bike