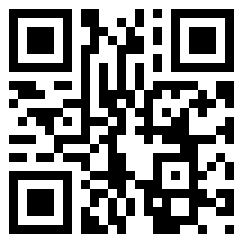 en Français
Cyclo-hiking SWITZERLAND (in every way)
Click map's icon

for full-screen.
Below :
- General Data
- Step details
Slideshow (French)

DOWNLOAD file
of the detailed route…
GENERAL DATA
Country
Departures
Arrivals
Tracks
Distance
Year

SUISSE
&
ALLEMAGNE


OBERALPPASS
AARAU
Route n°2 - Rhine (Andermatt - Sankt Margrethen)
Bodensee (Sankt Margrethen - Stein-am-Rhein)
Route n°9 - Lakes (Sargans - Spiez)
Route n°3 - North-South (Airolo - Chiasso)
Route n°3 - North-South (Göschenen - Aarau)

778 km

2014
SOURCES :
| | | |
| --- | --- | --- |
| MAPS | | ACCOMODATIONS |
| | | |
It is a much less zen hike than the others because of the many rail links.
But these train connections make it possible to make this magnificent cyclo-hike through the grandiose reliefs which would otherwise be inaccessible to us who are heavily loaded.
ATTENTION :
Trains in Switzerland are significantly more expensive than in France.
Contrary to what we thought the TCS (Touring-Club-Switzerland) campsites are not a good option. They are more expensive than others, of lower quality and often badly frequented. The worst being Luzern-Horw with a rather problematic attendance of gypsies.

SECTIONS
Route n°2 - Rhine Route
Step
Departure
Arrival
L. (km)
dH (m)
Track
TRAIN (Ascent to the pass)
Andermatt
Oberalppass
01
Oberalppass
Ilanz
52
-1522
+302
GPX
TRAIN (Avoids relief)
Ilanz
Reichenau-Tamins
02
Tamins
Sankt Margrethen
102
-765
+560
GPX
Bodensee (Germany side)
Step
Departure
Arrival
L. (km)
dH (m)
Track
03
Sankt Margrethen
Stein-am-Rhein
127
+663
-652
GPX
Route n°9 - Lakes Route
Step
Departure
Arrival
L. (km)
dH (m)
Track
TRAIN (Connecting route)
Stein-am-Rhein
Sargans
04
Sargans
Pfäffikon
68
-438
+368
GPX
TRAIN (Avoids relief)
Pfäffikon
Rothenthurm
05
Rothenthurm
Giswil
102
-981
+544
GPX
TRAIN (Avoids relief)
Giswil
Brünig
06
Brünig
Spiez
56
-1003
+630
GPX
Route n°3 - North - South Route (from Andermatt to South)
Step
Departure
Arrival
L. (km)
dH (m)
Track
TRAIN (Connecting route)
Spiez
Airolo
07
Airolo
Bellinzonna
64
-1173
+219
GPX
TRAIN (Avoids relief)
Bellinzonna
Rivera Bironico
08
Rivera Bironico
Chiasso
53
-616
+383
GPX
Route n°3 - North - South Route (from Andermatt to North)
Step
Departure
Arrival
L. (km)
dH (m)
Track
TRAIN (Connecting route)
Chiasso
Göschenen
09
Göschenen
Flüelen
34
-919
+243
GPX
TRAIN (Avoid dangerous roads)
Flüelen
Brunnen
10
Brunnen
Aarau
110
-780
+738
GPX
Update 08/24/2014
cyclo-hiking — cycling — cyclo ride — cyclorandonnee — cycle-tourism — cycling tourism — Bike — E.Bike — bicycle trip — bike itinerary — cycling route — channels — green lane— cycle route — moutain bike